Kortpad-Afrikaans, ´n basiese grammatika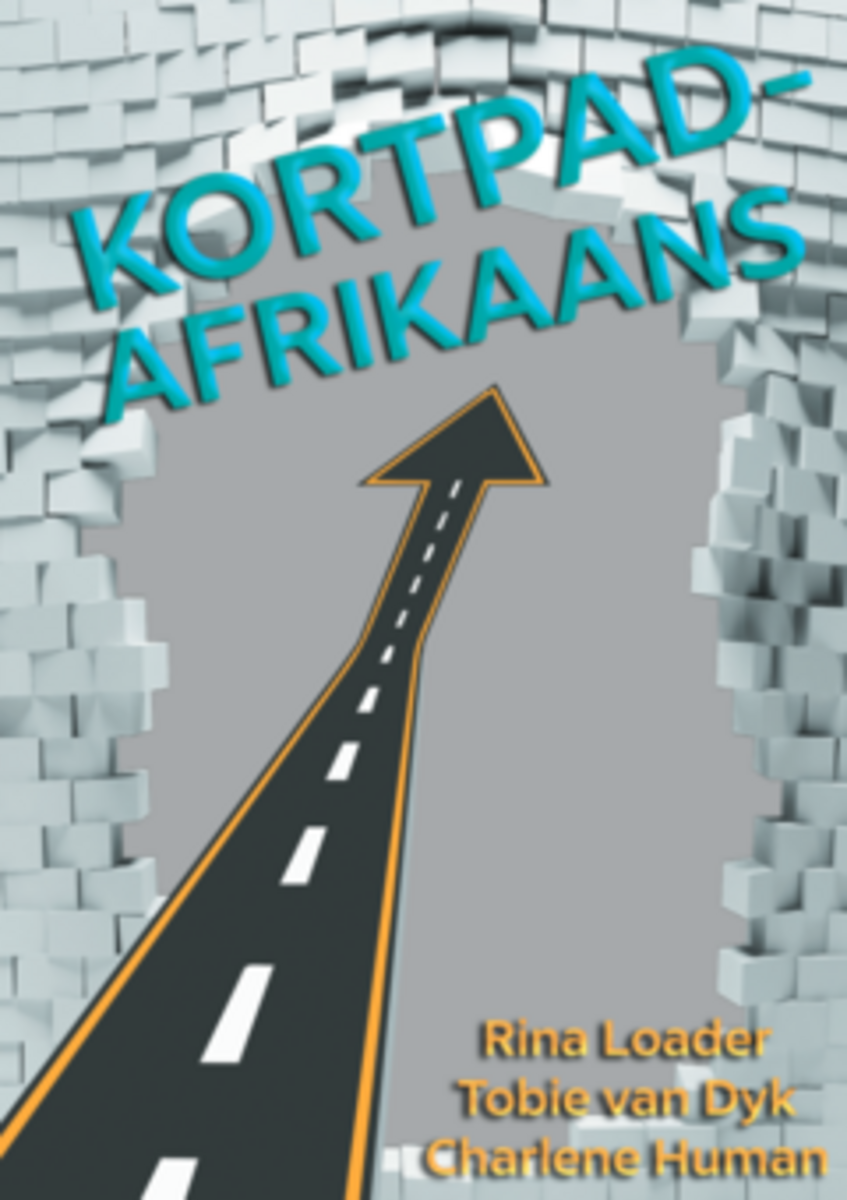 The grammar guide, Kortpad-Afrikaans / Shortcut Afrikaans, is a new publication (December 2021) that is available as an e-book on the one hand and as a print-on-demand book on the other hand. That means that the guide is accessible worldwide to any person who has an interest in learning or teaching Afrikaans.
Die inhoud - The contents
In Chapter 1 a short history of Afrikaans is presented (in English) to place the language in a South African context.
Chapters 2-7 deal with the grammar of Afrikaans (written in Afrikaans with summaries in English):
Wat is Afrikaans? (What is Afrikaans?)
Afrikaanse klanke (Afrikaans sounds)
Om reg te skryf (To write correctly)
Om woorde te skep (To create words)
Woordsoorte (Parts of speech)
Verskillende soorte sinne (Different types of sentences)
Taal en betekenis (Language and meaning)
This book is strongly recommended by:
Professor Wannie Carstens,
Professor Pamela Maseko,
Professor Jacques van Keymeulen (Belgium),
Dr Jacques du Plessis (USA)
Karien Brits (South Africa, former lecturer in Poland).
Boekbekendstelling (Book launch): Facebook; YouTube
Resensies (reviews): Maroela Media; Aletta Simpson
Alex Mickel (Deutsch/English) on: Amazon

An e-book is available on the following platforms:
A hard copy can be ordered from / ´n Hardekopie kan bestel word by:
Meer inligting / Further information:
Afrikaans: Die maklikste manier om ´n hardekopie te bekom, is om dit by Amazon te bestel. Hulle het wêreldwyd verskeie depots en hulle druk dan die boek vir kliënte in die depot naaste aan die kliënt. In Europa bv. is daar depots in die Verenigde Koninkryk, Duitsland, Frankryk en Spanje. Die alternatief is om African Sun Media te kontak (sien adres hierbo) en dan reël African Sun Media die proses vir jou. Kliënte moet hulle naam, fisiese adres, en ´n kontaknommer voorsien. African Sun Media reik dan ´n faktuur uit en hanteer jou bestelling via Amazon.
Engels: The easiest way to get a hard copy is to order from Amazon. They have several depots around the world and they then print the book for customers in the depot closest to the customer. In Europe, for example, there are depots in the UK, Germany, France and Spain. The alternative is to contact African Sun Media (see address above) and then African Sun Media will arrange the process for you. The client only needs to provide their name, physical address, and a contact number. African Sun Media then issues an invoice and handles your order via Amazon.
For more information visit:
africansunmedia.co.za
You are also welcome to contact the webmaster.
Hersien: April 2022